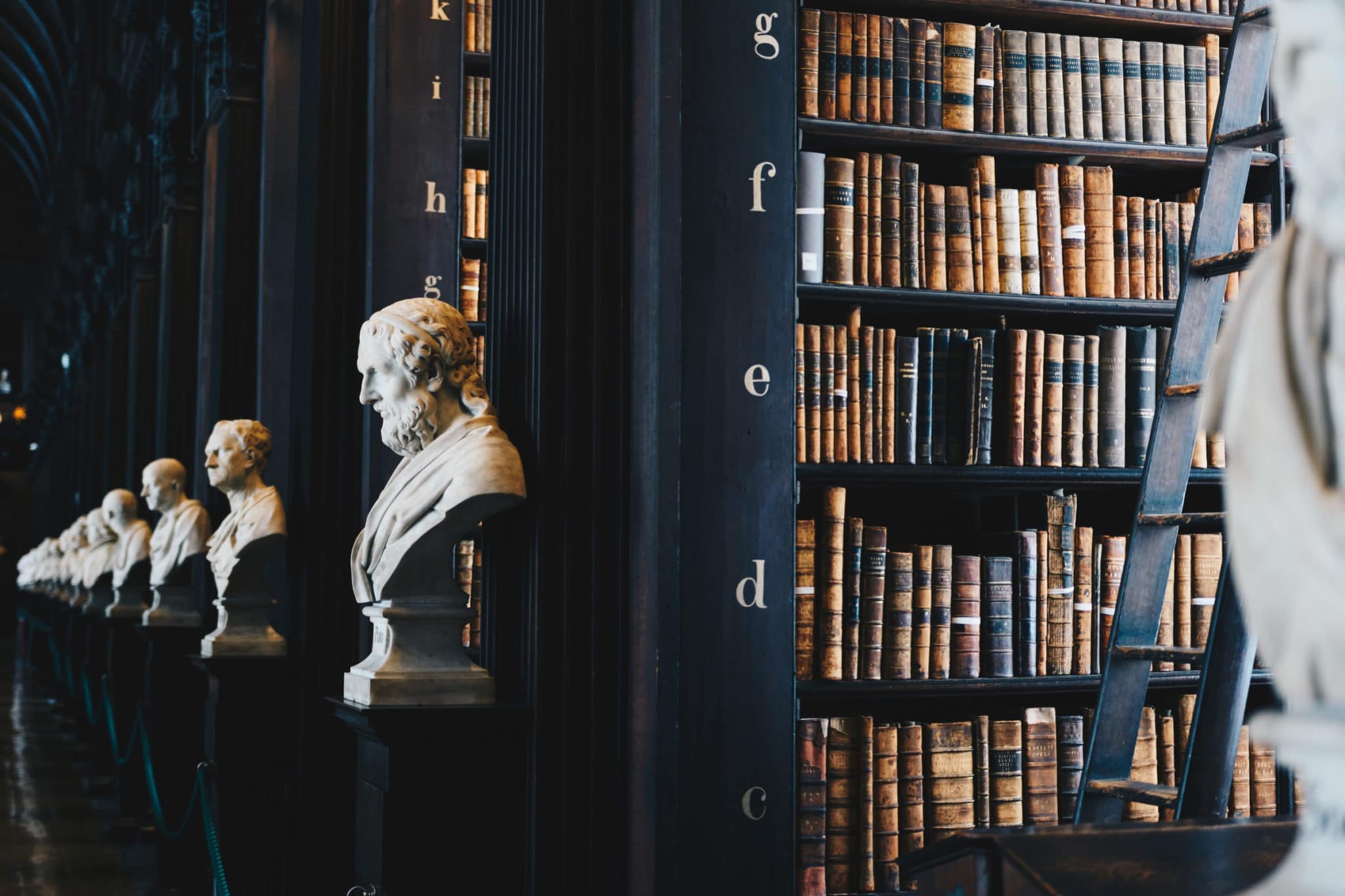 Trade law - May 20, 2020 - Paris Commercial Court
The civil liability of the developer of a mobile application
Purpose of the decision
The developer of a mobile application is not responsible for the delay if it is attributable to the client.
The firm represented a company specializing in the computer programming sector in a dispute with its client. The latter had unilaterally breached the contract and wanted to be reimbursed for the deposit it had paid to the company.
Very quickly, after the signature of the contract, disagreements appeared between the parties.
According to the customer, the company was unable to follow the project, incompetent to carry it out:
– The mobile development company, would have failed in its contractual responsibility by not respecting the delivery deadlines. The company would have failed to respect the delivery deadlines, which were previously included in a schedule provided by the company.
– The company would not have respected the clauses of confidentiality registered in the contract, in that this one would have made establish, outside the French territory, the translation of a document defining the project.
– Finally, the client had also raised the issue of non-compliance with its requests.
To these grievances, the company had retorted that concerning the non-respect of deadlines, these were for information purposes in the estimate and had no contractual value. Moreover, there was no information concerning a deadline in the contract. Under French law, in order for a unilateral termination of a contract to be justified on the grounds of non-performance, it must be considered sufficiently serious, to the point that a relationship between the parties becomes impossible. This was not the case in this instance.
Also, it was judged that the client did not transmit clear information in order to allow the company to work under good conditions. The specifications established by the client did not contain all the elements necessary for the development since it was necessary to elaborate a more detailed one later. Moreover, since the specifications were the responsibility of the client, the latter could not justify a breach of contract by the incomplete aspect of the specifications.
After having considered all the arguments developed by the parties, the judge dismissed all of the adversary's claims.
Thus, by judgment dated May 20, 2020, the Commercial Court of Paris has:
Judged that the conditions of the client's breach of contract were wrongful
Held that the company shall retain the benefit of the deposit paid to it in order to make up for the loss suffered
Holds that the parties are ill-founded in their further and other claims and dismisses them
Remains in favour of the company by ordering the client to pay Article 700 of the Code of Civil Procedure
Condemns the supplier to pay all the costs of the proceedings, including the court fees
Orders provisional execution without the provision of a guarantee
This decision is final.
The lawyer in charge of the case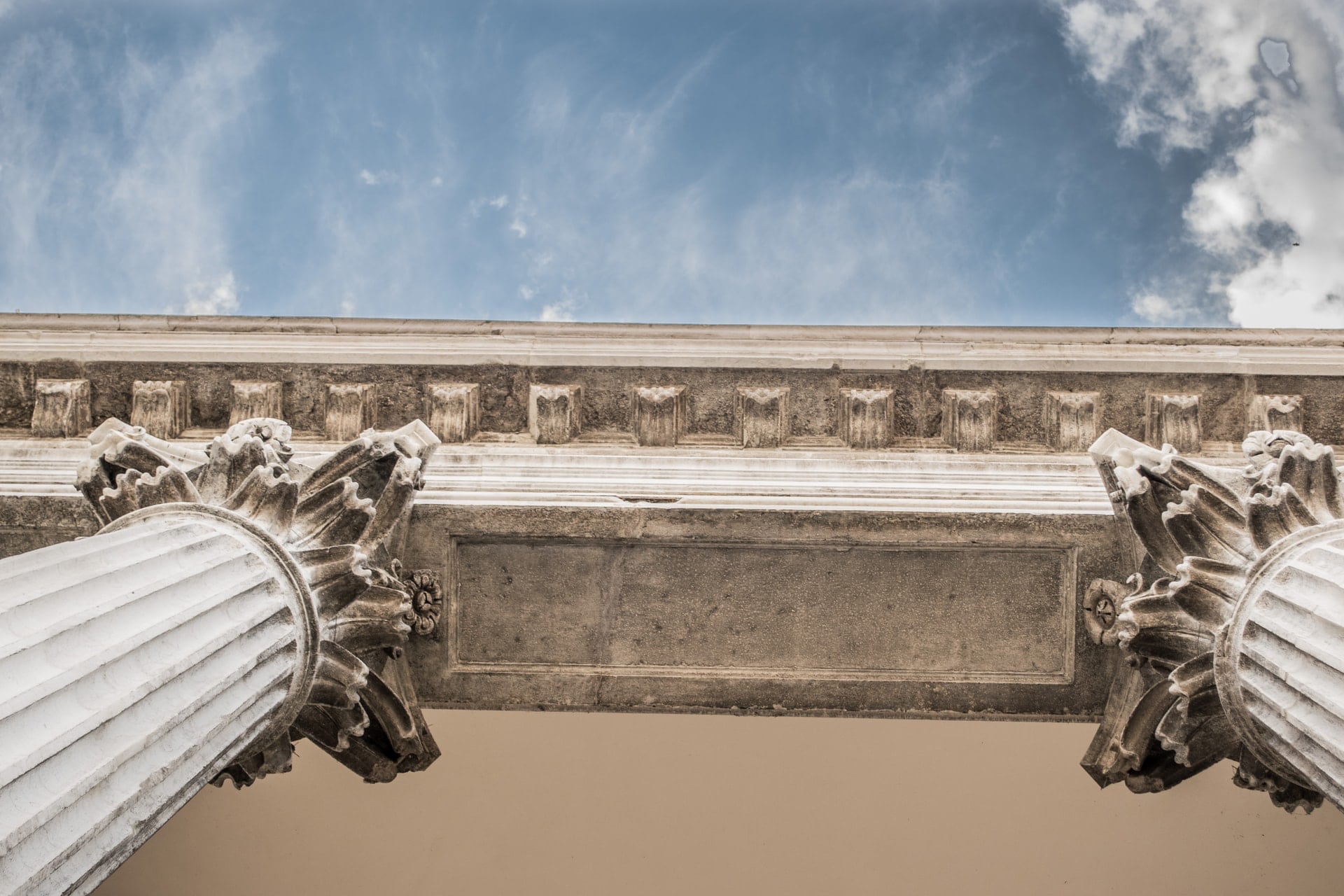 Jurisprudence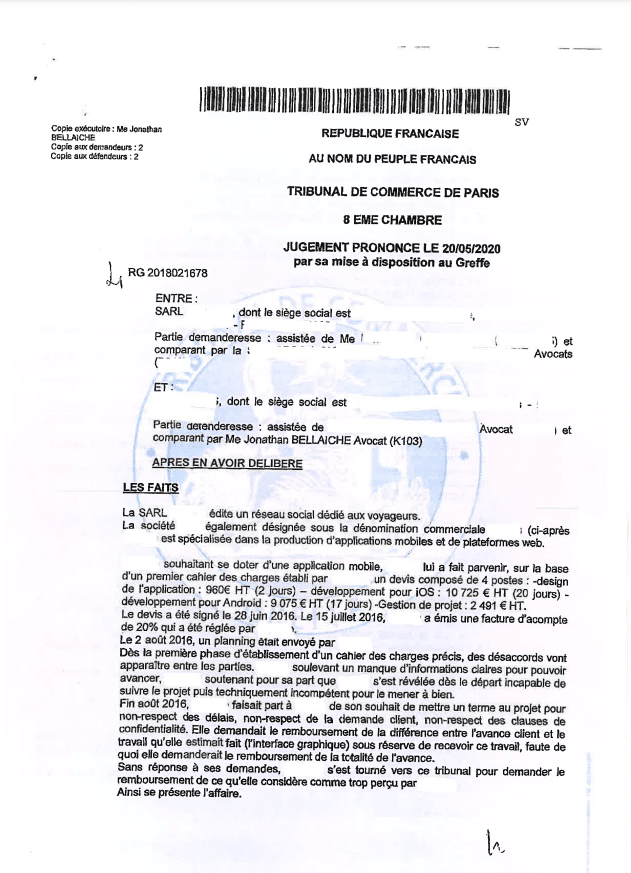 See jurisprudence