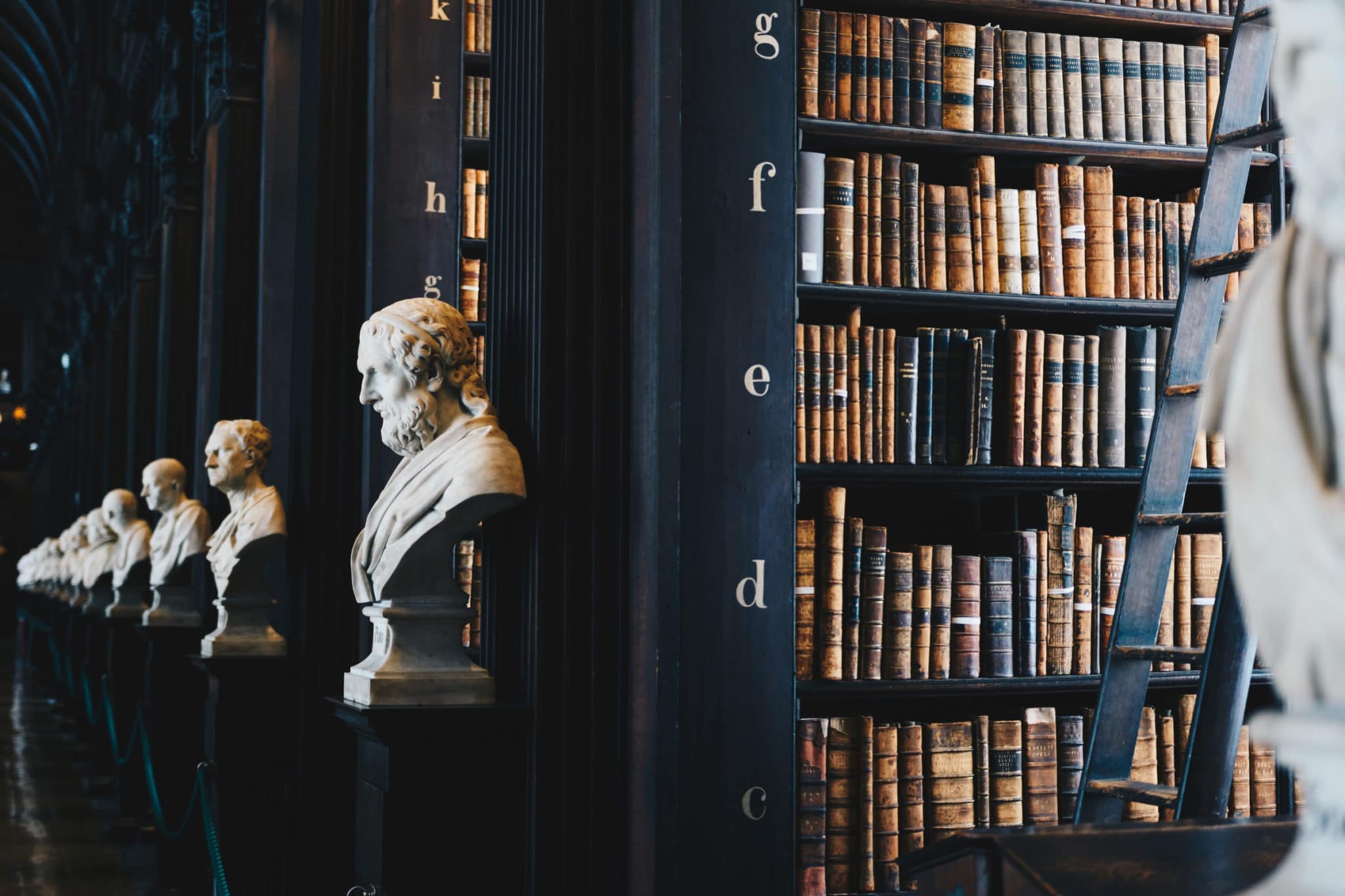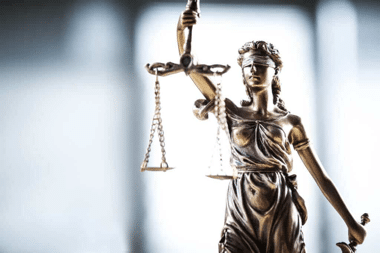 Unfair competition lawyer in Paris
A competitor uses your company's logo? A competitor openly and publicly criticizes you? Someone is trying to hire your employees on a massive scale? You are surely victims of unfair competition. Experts in commercial law, the lawyers of our firm in Paris are here to help you in the actions you take against the company that resorts to these abusive means. Unfair Competition Lawyer – What is an unfair competition situation?
In a situation of unfair competition, a competing company makes excessive use of its business rights. It uses practices that are contrary to the proper functioning of business. The law relies here on article 1240 of the Civil Code which states: "any act of man which causes damage to another, obliges the one by whose fault it occurred to repair it.
More precisely, it is the restrictive competition law that governs relations between companies. The principle of free competition has been recognized in France since the Le Chapelier law of 1791. However, all freedom has its limits. It must be tempered by honest practices so that free competition is not distorted. This is how economic actors can evolve on a market under normal conditions.
Competition law verifies that there are no distortions or malpractices committed by companies competing with yours. However, all means are good to gain an advantage over you and divert your customers. It is therefore necessary to put an end to these competitive practices as soon as possible. It is possible to initiate an amicable procedure or to resort to a lawyer who will bring a legal solution to the dispute.
3 conditions for unfair competition
The law of unfair competition is a branch of business law. Its purpose is to sanction unfair behavior in order to obtain compensation for the damage caused to the company due to the illicit detour of its clientele or the loss of turnover or the loss of speed in relation to the savings made by the unfair competitor.
For the liability of a company in an unfair practice to be characterized, three fundamental conditions must be met:
A litigious process that leads to a fault: imitation of your product, taking over by a company of essential information about you (name, logo, acronym) to divert your customers, etc.
A prejudice: a drop in turnover, a decrease in the number of visitors. It can therefore be anything that has an impact on the development of your business.
A causal link between the fault and the prejudice: the litigious process has a direct consequence on the prejudice you have suffered.
What are the acts of unfair competition?
Denigration :
When a competitor attacks your company openly and publicly, it may be a case of denigration. Indeed, this company questions your operation, your financial situation. It can question your reliability and sincerity. To characterize this denigration, it is necessary that this attack is not defamatory or comes from the freedom of expression.
The main difference between defamation and disparagement is that defamation affects a natural or legal person while disparagement targets a product or service.
Thus, you are a victim of denigration when a competitor :
Attacks your company publicly and by name,
Calls into question one of your products or services.
Goldwin's business law attorneys will accompany you and advise you on how to take the necessary steps to put an end to this situation. Through their expertise and experience in competition law, our lawyers will protect your interests and customize their strategy to the situation you are facing. An unfair competition lawyer will therefore be of great help to you.
Confusion and counterfeiting:
While confusion and infringement seem synonymous, there are differences between the two in law. Confusion occurs when there are similarities between companies or products. This can be the case of registered designations of origin taken over by other producers or companies that have similar sounding names.
French law and European law act in concert on the notion of confusion. The sanction in case of confusion is to stop the litigious practice. An expertise is therefore necessary to prove this confusion: sound rhythm of the company name of the companies concerned, phonetics, analysis of the substance or material concerned, scent… everything must be taken into account. Experts in this field, our lawyers will assist you in your steps and will advise you to settle the dispute as soon as possible.
Moreover, our firm is also competent in matters of counterfeiting. At the limit of unfair competition, counterfeiting is characterized by the infringement of a protected private right of a company. This is most often the reproduction of an existing model without adding a personal touch or by adding a few details. For example, the Court of Cassation has already ruled that affixing a third party's trademark on an infringing shoe, in addition to the identical reproduction, could lead to an action for unfair competition in addition to the action for infringement.
Thus, the two actions seem to be complementary, even if there are disagreements within the Court of Cassation and between the lawyers. Goldwin's lawyers will be at your disposal to distinguish between the two and bring your dispute before the appropriate legal authorities.
Disorganization:
Disruption occurs when a rival company uses methods to undermine the internal organization of a company or, more generally, the entire market. It is then obviously a process constituting unfair competition.
Thus, internal disorganization is characterized in the following cases:
Breaches of business secrecy such as the disclosure of internal files or the appropriation of trade secrets for example.
Massive poaching.
The Court of Cassation admits in jurisprudence that the sole criterion of massive recruitment is insufficient to constitute unfair competition (Cass. Com, September 26, 2006, RJDA 2007, N°207). To know if you are a victim of disorganization, you must prove that the attitude of the rival company is suspicious.
To this end, you must for example prove :
That it denigrates you;
That it is offering your employees a higher salary in order to attract them;
That its goal is at least suspicious (appropriation of a know-how or misappropriation of information for example).
As for the general disorganization, it is more and more similar to illegal competition. These processes are equally sanctioned. Competition is said to be illegal when the law states that it is not possible to carry out certain actions. These can be of different natures:
Abusively low prices compared to the rest of the market
Resale at a loss
Parallel distribution
Sale with a premium
…
In either case, if you believe that you have met the conditions for disorganization, hire a lawyer to defend your interests and return to a normal competitive situation. Do not hesitate to contact the Goldwin law firm and its unfair competition lawyers, they will be at your disposal to answer your questions and advise you on the steps to take.
Parasitism:
A frequent dispute that can concern many companies, free riding is defined as a behavior by which a person or company takes advantage of the actions of another person. This person operates without spending any money or effort in order to obtain know-how. This parasitic behaviour must have a significant influence on the financial stability of your company. Your most direct competitors as well as any other market player can be affected.
There is also a certain intentionality in these parasitic acts. Indeed, it is difficult to imagine that a person would follow in the footsteps of another and take advantage of his know-how and efforts, without that person doing so voluntarily.
Finally, the proof of free riding is based on the facts taken as a whole. Therefore, presumptions are sufficient to initiate an action.
Examples of free riding include:
Using a competitor's reputation and/or goodwill to attract customers,
Unwanted affiliation, by describing oneself as a specialist or offering compatible products not endorsed by the competing brand,
Use of "loss leaders",
Participation in a commercial or franchise network without having signed an agreement,
Competitor in the market using your research and development for personal use, without a patent having been made
…
How to act when faced with an act of unfair competition ?
When you think you are a victim of unfair competition, the first thing to do is to contact a lawyer specialized in unfair competition actions. After analyzing the facts and the competitive market, he or she will establish the chances of winning a lawsuit. At the same time, he may recommend that the competitor company be put on notice or that bailiffs be called in to establish a file of evidence.
If the unfair competition seems to be proven, you have to put an end to the situation. To do this, you must take legal action against the person or company that uses this type of process and seeks to obtain an economic advantage. In the case of infringement, a related action, based on separate facts, may also be brought against the infringing company.
Contact an unfair competition lawyer if you want an expert opinion on your situation. In this way, he will follow you in all your steps, whether it is an amicable procedure or the referral to the competent jurisdiction.
Your lawyer will accompany you throughout the unfair competition procedure. He builds a solid file with the preliminary findings, bailiff's report, authorization of the judge of the requests, etc. A lawyer also participates in the quantification of the prejudice suffered due to the acts of unfair competition. This is often a sensitive point, as a drop in turnover is difficult to link to the action of a competitor. We advise companies on the best method to determine the damage and the collection of evidence, financial documents, etc.
How to avoid unfair competition?
The prevention of unfair competition is too often neglected by companies. However, we can put in place several means to avoid parasitism, disorganization and confusion between your company and that of your competitors.
For example, we propose non-competition clauses or exclusivity clauses in employment contracts, non-dismantling or non-restablishment clauses, and penalty clauses. A whole contractual arsenal can be used to limit or avoid unfair competition litigation.
Being proactive in defending one's know-how and investments is also useful. By defending and making it known that you are monitoring and defending your intellectual property rights, you give a strong signal to the competition.
The importance of hiring an unfair competition lawyer
Our Paris business law firm is competent to conduct pre-litigation and litigation actions in unfair competition, parasitic competition, denigration, and disorganization. Each situation is unique and sensitive when it comes to healthy competition between players. The business world is a dangerous game and the rules of the game are sometimes unclear.
The unfair competition lawyer first identifies the facts to characterize them in law. Then, he determines the legal stakes and risks, the deadlines and the solutions. The company manager is then in a position to make the right decision to take action in unfair competition.
The development of digital technology gives rise to new anti-competitive practices such as cybersquatting, the adoption of a competitor's general terms and conditions of use, the purchase of online advertising on a competitor's brand, etc. Convictions for unfair competition are multiplying.
Our law firm assists you in drafting the summonses, the submissions in response, to ensure your representation at the hearings, to appeal, to enforce the judgment in your favor. We also represent you in defense, because it is frequent to be attacked in unfair competition by a litigious competitor. We then defend your practices before the courts in the respect of free competition. Depending on the situation, we develop the appropriate defense strategy.
Goldwin's lawyers intervene in matters of unfair competition in Paris (Île-de-France), where the firm is located, but also throughout France. We also have international expertise in business law.
Ask your questions to Goldwin Law Firm